The Jewellery Design Process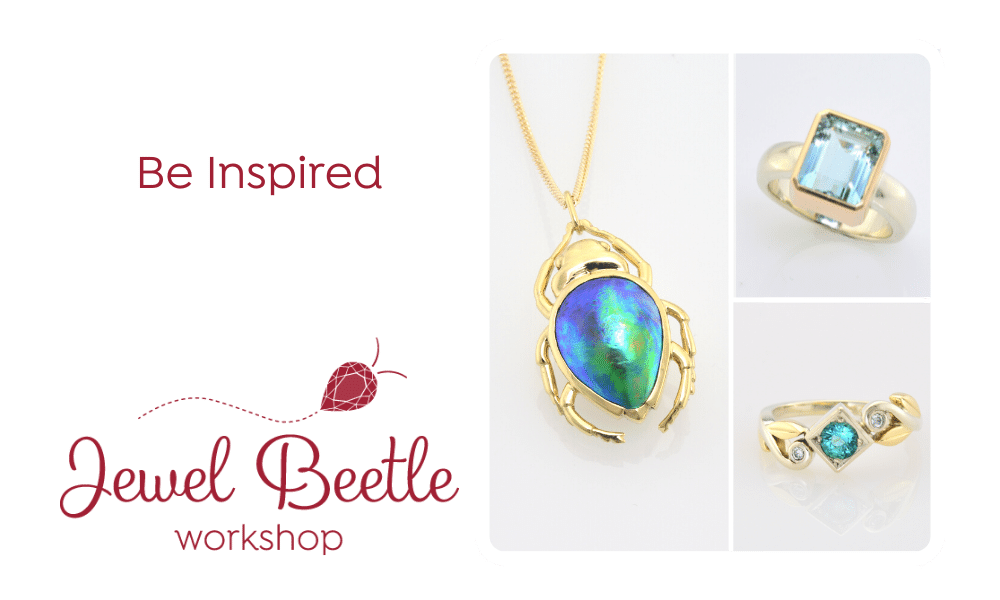 Step 1
Ignite your imagination by browsing through our extensive photo album of past designs and commissions. We're sure you will find them inspirational and we can give you an idea of what something similar may cost. Let us know your budget as this determines what is possible and what alternatives or other options are available to you.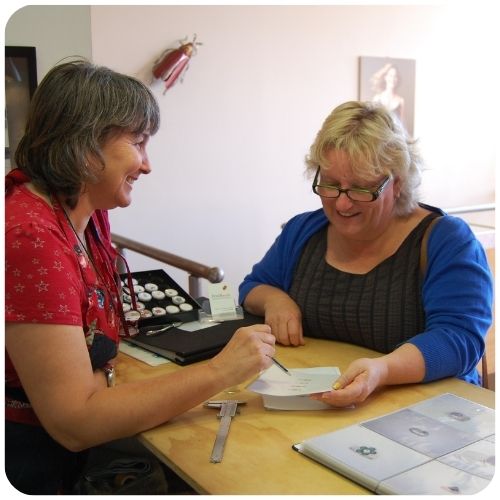 Step 2
Your commission starts with a consultation with one of our designers. This can happen on the phone (if you live too far away) or face to face in our Nelson studio. Although it is great to be able to meet you in person location really isn't a problem, and many of our customers have been equally satisfied with conversing over the phone and exchanging ideas by email. During your consultation we will discuss your style, what jewellery you currently like wearing and colours you prefer – this is our chance to start to create a concept and the perfect design for you. If you come with a very clear idea for your commission, we will use our expertise to make this a reality for you. And possibly advise you on some options you may not have thought of.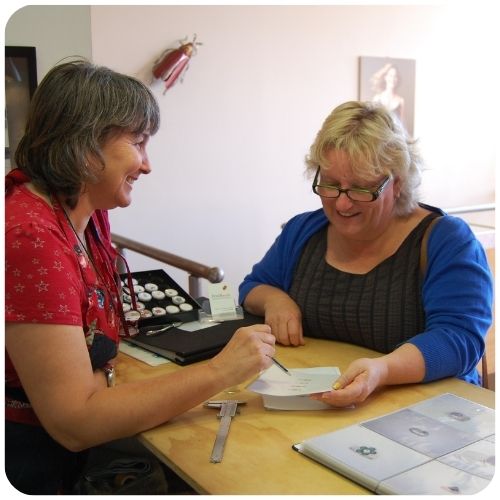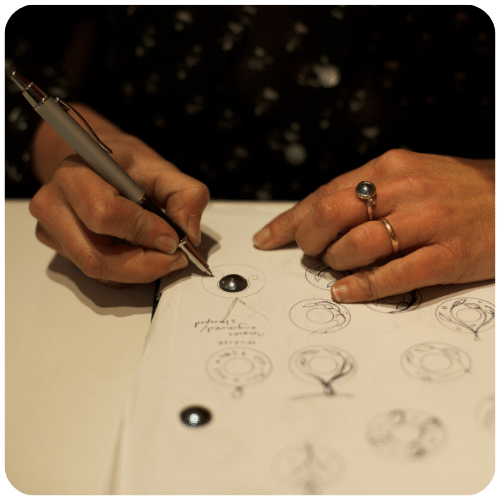 Step 3

If it's appropriate we may do a series of hand drawn sketches either during or after the appointment to clarify the ideas discussed. See example below. Once you have decided on a design and are happy with the quote given, we ask for a 50% deposit to confirm the order. Then the commission begins!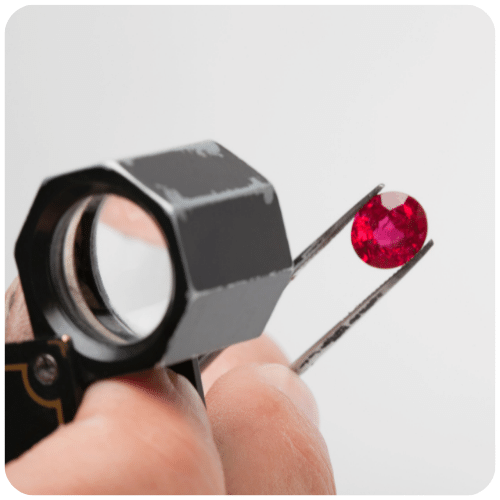 Step 4
If your commission involves gemstones, we will source them from our suppliers. Every gem is of course different, and if the stone is a main feature of the design, we can often get a few gemstones on approval for you to choose from. We take your ring size (if it's a ring you are designing) and then the manufacturing process begins! At Jewel Beetle, we work together as a team and utilize each other's strengths and technical skills. Together we can create the jewellery you deserve and that truly reflects your personality. You can be assured of the highest quality of craftsmanship. When your piece is ready, you can come in and try it for size or we are very happy to send it to you by courier (special insurance cover may apply). We hope we can add you to our list of delighted customers, all of whom have discovered the real benefits of individual design and the delights of a unique handcrafted piece of jewellery.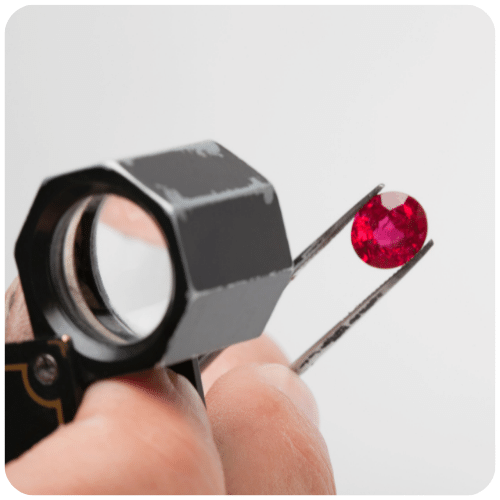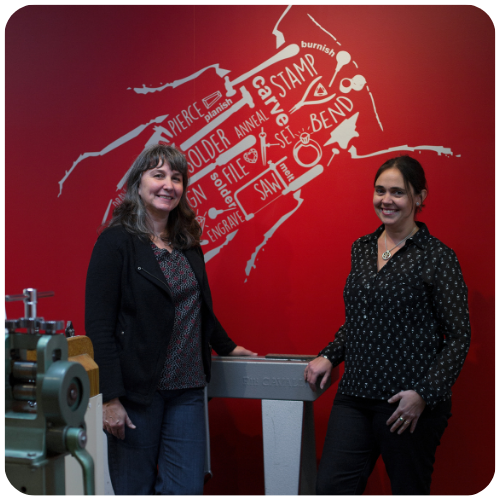 How can we help you?
Whether you've already got an idea or no idea at all, we're here to help you through the design process, consider your budget and ensure you leave with a piece of jewellery that makes you very happy.

"As women jewellers we not only love making and designing jewellery – we love to wear it. So you can be assured of the best advice from a female perspective. Together we can create something special."
Contact us